It's ASB (Anti Social Behaviour Awarenes) Week.
It's ASB (Anti Social Behaviour) Awareness Week and the theme is #KnowYourRights. We'll be supporting the week with lots of useful information on our social media and this website.
No one should have to put up with unwanted behaviour where they live.  This is why we are committed to working with partners across Torfaen to deal with ASB and to help make our communities safe and strong.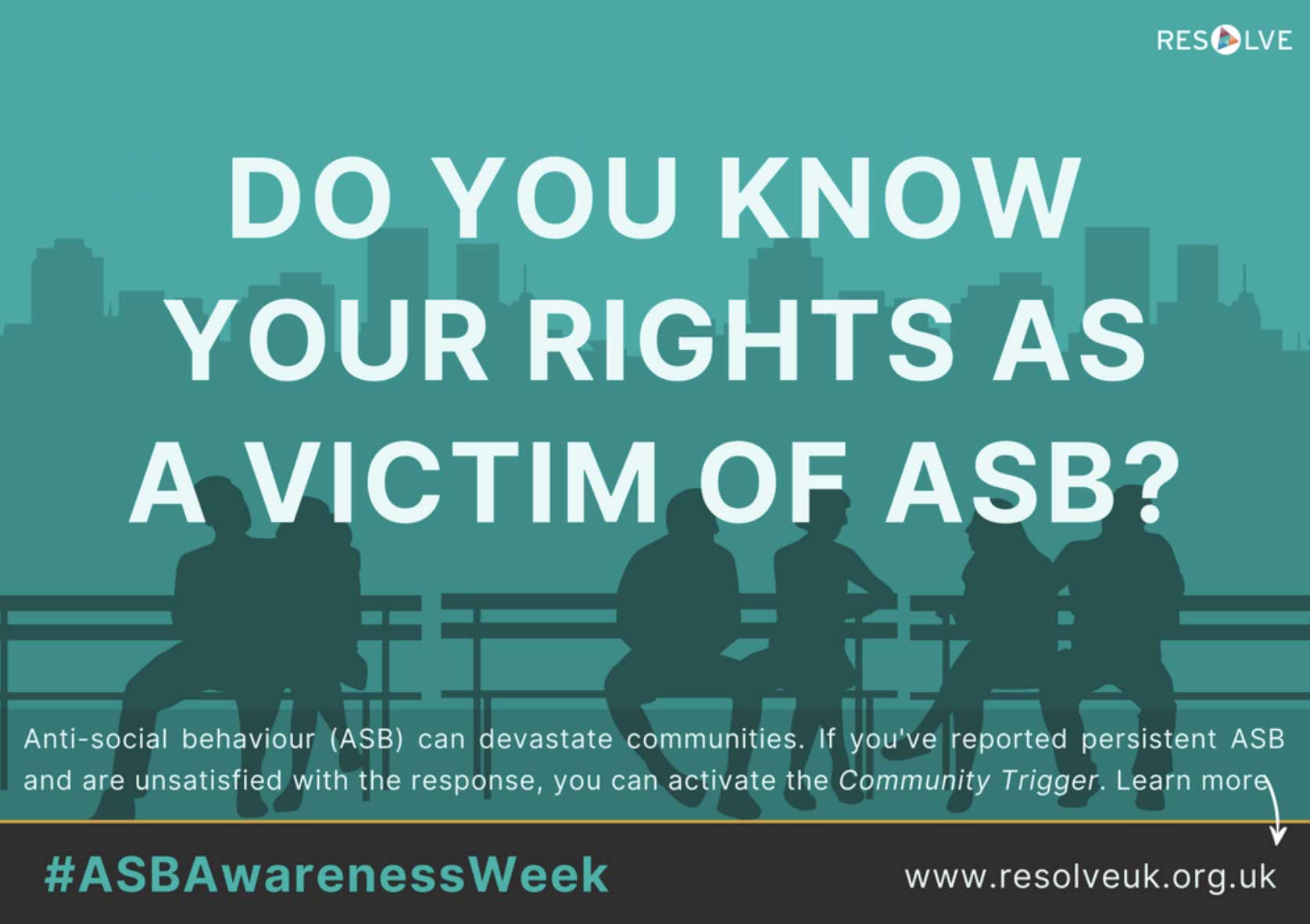 We take any form of anti social behaviour (ASB) very seriously. By raising awareness about ASB, we hope to encourage our customers to come forward and report any issues they may be experiencing.  
It's important to know what counts as anti-social behaviour as well as how it can be prevented, and the steps we take to address it.  You can find out more about this on here: ASB Awareness – BronAfon  
There are lots of ways you can report ASB to us.  Find out more from the self-help guides on our website here: How do I report anti-social behaviour? – BronAfon 
#ASBAW23