We have donated £2,500 to Eastern Valley Foodbank, which distributes food from its central hub in Pontypool to six foodbanks in Torfaen. 
The money was drawn from our Contractor Benefits' fund, which is used to support initiatives in local communities.  Contractors working for us must contribute to this fund as part of their contract. 
Alan Saunders, a trustee and volunteer at Eastern Valley Foodbank, told us: "Most of the food that comes into us is usually donated by shoppers at some of the major supermarkets in the area.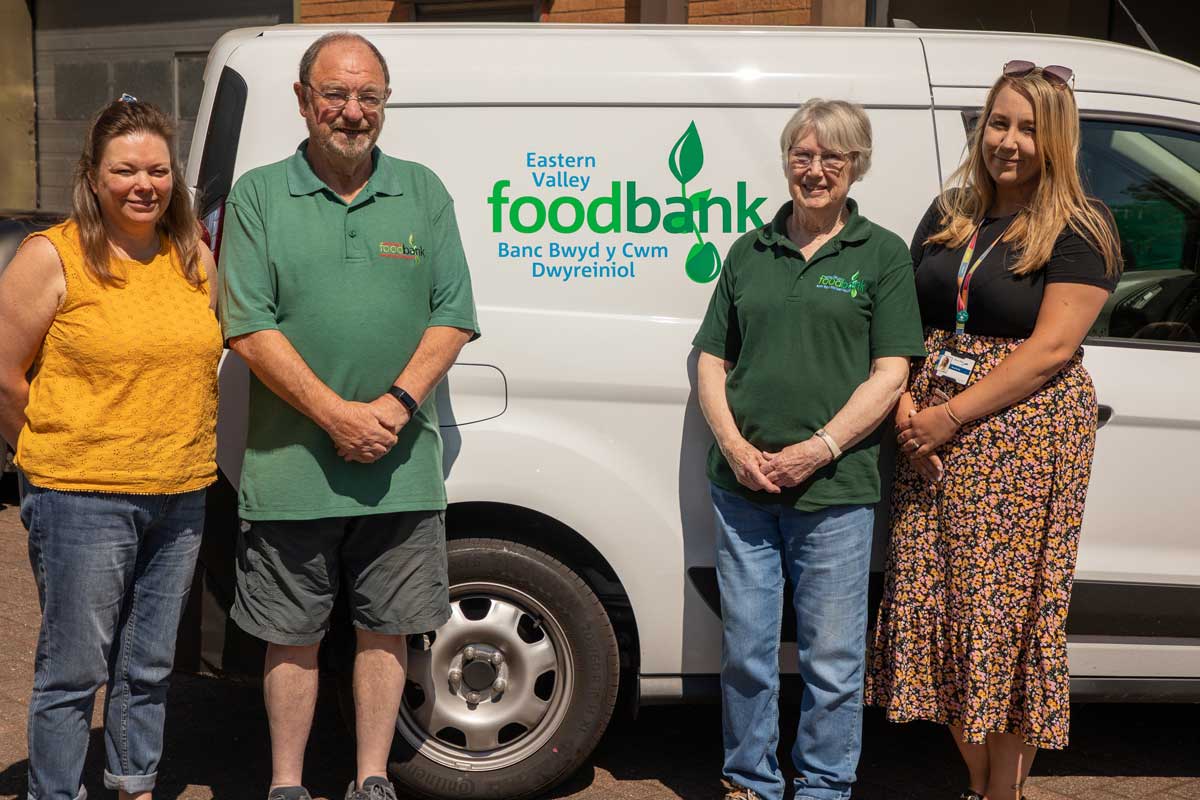 "They have always been so generous to us but like a lot of foodbanks in the country, we've noticed a big dip in the number of donations, as people are trying to save money due to the Cost of Living crisis.   
"At the same time, there's been an increase in the number of individuals and families having to rely on the foodbanks we supply.   
"This is why Bron Afon has been a big help.  The money they've given us means we can buy essentials we've been running short of, things like long-life milk, tinned fruit, pasta sauces and toiletries." 
Clare Roche, Support Officer Team Leader, said:
"Many of our customers, including working families, are telling us they are using foodbanks because their finances are being stretched so much by rising food prices and energy bills and they are finding it really hard to make ends meet. 
"It's a situation our housing teams are hearing more and more about when they talk to people in our communities, so this is why we decided to use some of our Contractor Benefits fund to support Eastern Valley Foodbank." 
For information about foodbanks in Torfaen, go to:
https://www.trusselltrust.org/get-help/find-a-foodbank/easternvalley/