Our brand new, energy efficient flats at Victoria Street, Old Cwmbran.
We're thrilled that customers have moved into their fantastic, brand-new, energy-efficient homes at Victoria Street in Old Cwmbran. 
Some of you may remember the former office building and old toilet block that stood in the street for years. We worked with local firm, WK Plasterers, to demolish and clear the site to build two two-bed flats and 11 one-bed flats for rent.  Two of the flats have been adapted for customers living with disabilities. 
Funding of £1.4m for the build came via Welsh Government's Social Housing Grant supported by Torfaen Council.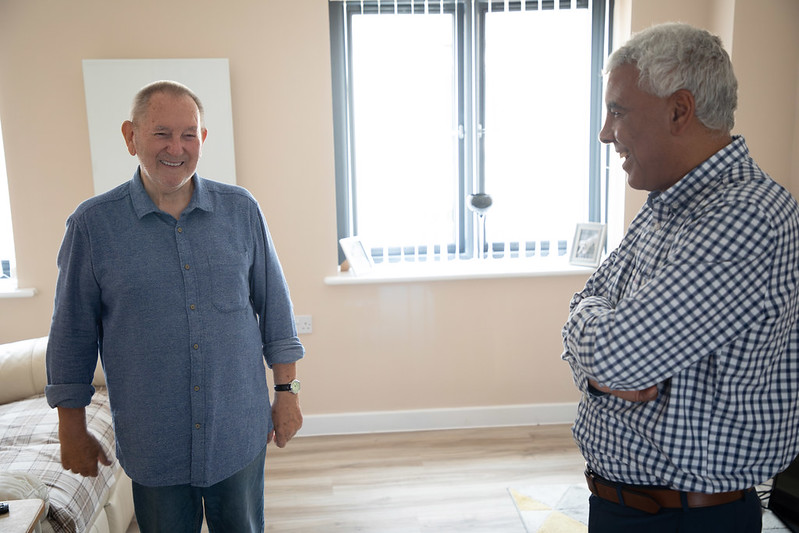 Gary Colston, our Group Head of Development and Regeneration, said, "We're proud to have worked on this development with our partners to provide more homes for people in our communities. 
"It marks a first for us in that we switched from fossil fuel boilers to installing infra-red panel heating and an air source hot water cylinder in every flat to reduce carbon usage and impact on the environment.    
"It's also good news for our customers because it could potentially mean lower energy bills for them." 
Alan Brunt, our Chief Executive visited Victoria Street last week and spoke with two residents, Peter Brimble and Hayley Ralph, who invited him in to see their new homes.    
Peter said, "This flat is fabulous and the space works so well for me.   
"Being here has given me independence. You'll never know what it means to me." 
Hayley said, "There's a real sense of community around here already. I'm so happy.  It's made a complete difference to me." 
Alan said, "It was such a pleasure to meet Peter and Hayley and to hear how well they are settling into their new homes.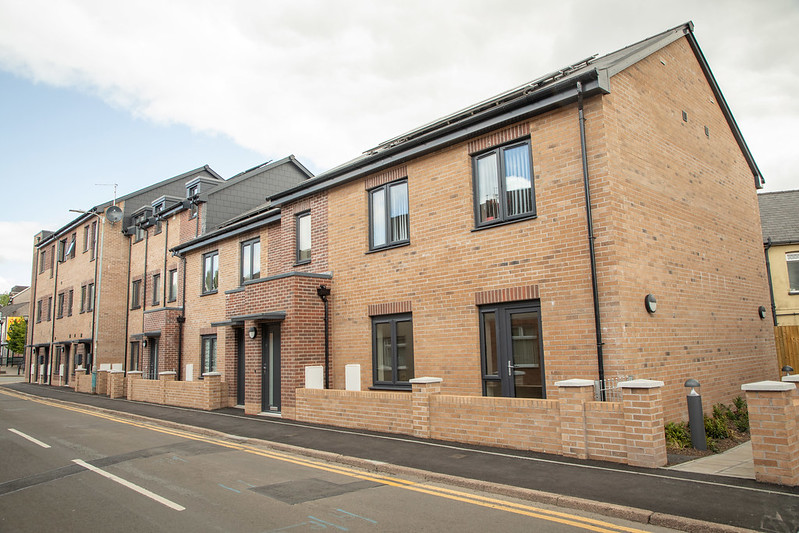 "We want to be part of a long-term solution to the housing crisis. The build at Victoria Street is a great example of the kind of high-quality, sustainable and energy efficient homes we've committed to creating over the next five years in our Corporate Strategy.  
 "It's also in line with our own commitments and Welsh Government's targets for decarbonisation.  
"I would like to thank WK Plasterers for working so well with us on the build and our partners at Welsh Government and Torfaen council for their support.  
"A big well done also to our Development and Regeneration team, for all their hard work on this project."