When it comes to items left in the streets, not everything is considered fly-tipping.
For instance, unwanted items, bins, and containers that have been rejected by Torfaen Council Waste Crews may not fall under this category. If you have concerns about such items, it's important to report them to the Council for investigation.
To learn more about what is considered fly-tipping you can visit our Self Help Guides, which will always be updated with the most up-to-date information.
However, please note that this reporting process does not apply to items located inside our buildings, specifically bin stores or enclosures. If you notice any problems in these areas, we will assess the value of the item. Please understand that personal possessions with value cannot be removed.
To ensure a smooth waste management process, we kindly ask you not to leave items in corridors, bin stores, or on the street unless you have made prior arrangements for their removal. If you require assistance with bulky items, you can request a collection service from Torfaen County Borough Council.
Request a Bulky Household Collection.
Consider giving your item a second life by donating it to a local charity for re-use. This way, you can contribute to the community while reducing waste.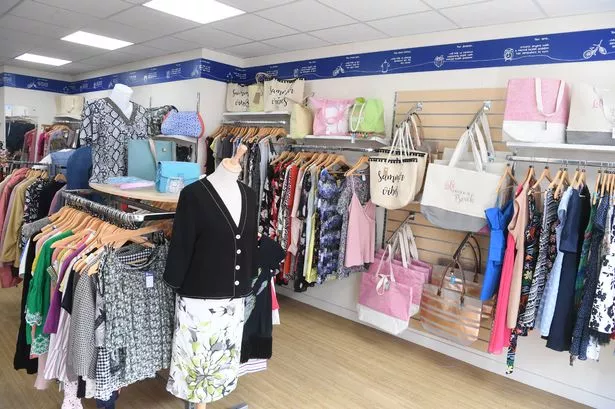 Household refuse bins and recycling are the responsibility of the Council. They have established procedures to address missed collections and investigate side waste. If necessary, they will contact us to coordinate the removal process.
For bin-related inquiries, including replacement bins, uncollected containers, and the supply of recycling boxes, bags, and new bins, please contact the Council directly. They handle these matters, unless it specifically pertains to mess in bin stores managed by Bron Afon.
It's important to note that items categorized as "unwanted" or rejected by the Waste Crews may not necessarily constitute fly-tipping. Since most bin-collection points are situated on the Council's footpaths, reports regarding these items should be directed to the Council for investigation. However, please exclude material located inside our buildings, particularly bin stores or enclosures.
During their rounds, the Council's Waste Crews will identify issues with items left at collection points using the system onboard their wagons. An officer will review these reports, which may take a day or two to process and address. If items are left at bin collection points beyond these specified periods and are causing concern, you can report the situation to the Council for investigation.
For more information on Torfaen Council services around bins and recycling, to report issues or to find out what is collected and when from your address, see here: Bins and Recycling | Torfaen County Borough Council  
Thank you for your cooperation in helping us maintain a clean and well-managed environment!