Come to one of our roadshows next week to find out about Your Voice, a new involvement group for our tenants & leaseholders. Members of our Community Development team would also love to speak to you about issues that matter to you and your community.
As part of our commitment to engaging and involving our customers (and the wider community) in decisions that affect you, we're creating an exciting new opportunity for tenants, leaseholders and other customers to come together and share your thoughts on issues and topics that matter to you – it could be reviewing services, evaluating policies, looking at customer experience or improving our neighbourhoods, there are plenty of ways to have your say.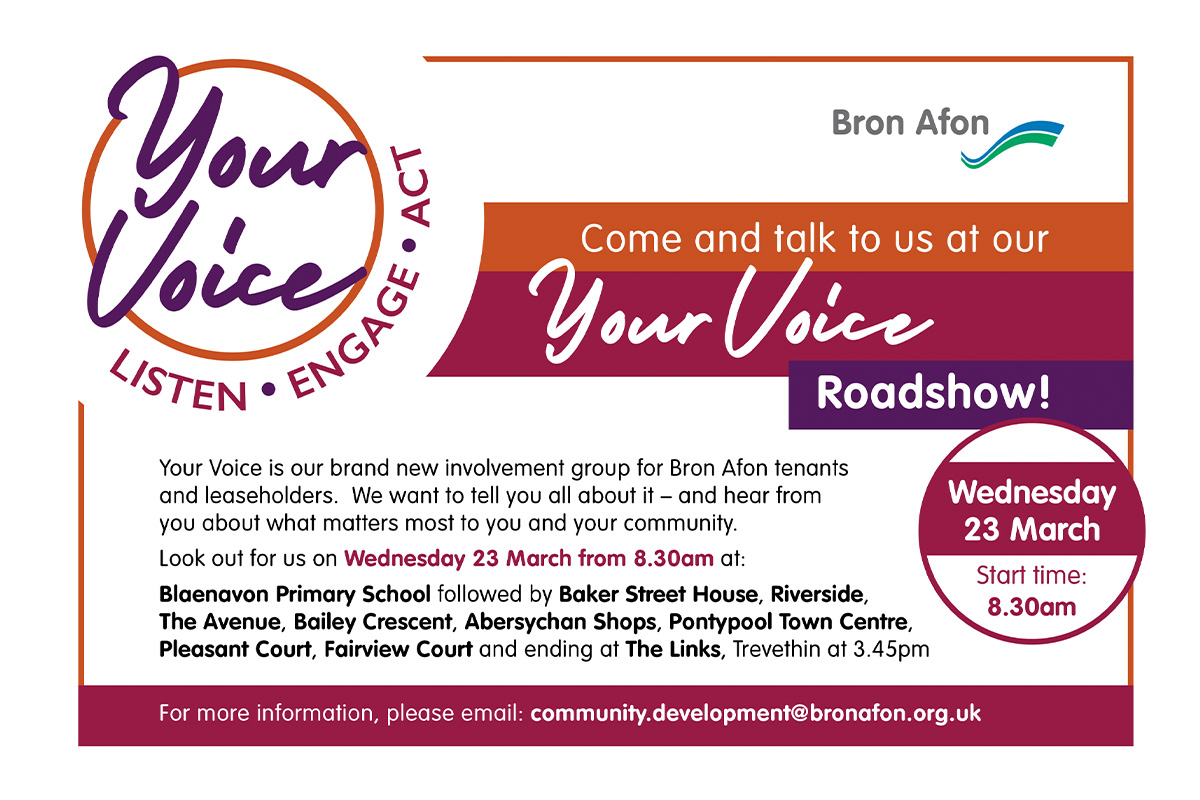 The decisions we make as a business have an impact on you as a customer so we want to hear your thoughts, opinions and ideas to help us shape our business, improve our services and strengthen our communities and make Torfaen a place we can all be proud of.
There'll be lots of different ways of getting involved – quick online surveys, telephone discussions with a member of the team or a group discussion. If that sounds like something that you'd like to help us with, complete the short survey below telling us what you would like to talk about!
Click here to take the survey.
If you're passionate about the environment and tackling climate change, have any great ideas about making your area a great place to live, have any top money-saving tips, or if you could work with us to help make our services better for you and others – we'd love to hear from you! Subscribe to our Bron Afon Newsletter below to stay up to date with all of our news.