National Hoarding Awareness Week 15 – 21 May 2023
This week is National Hoarding Awareness Week. We offer support, advice and information to customers who choose to engage with us around challenges they may have with the condition of their home.
Our Home Conditions Project Officer Simon shares an update on his current project, and his approach to working with people who can often feel overwhelmed by decluttering.
 "I started working on the Homes Engagement Project in October 2022, and can already see some big changes to the homes of the customers I am working with. My approach to hoarding is a little unconventional, I use a holistic approach. Most of the people I have contacted agree to work with me in getting their homes decluttered. There will always be people who refuse. All engagement with me is voluntary, I can't and don't force people to do things they really don't want to.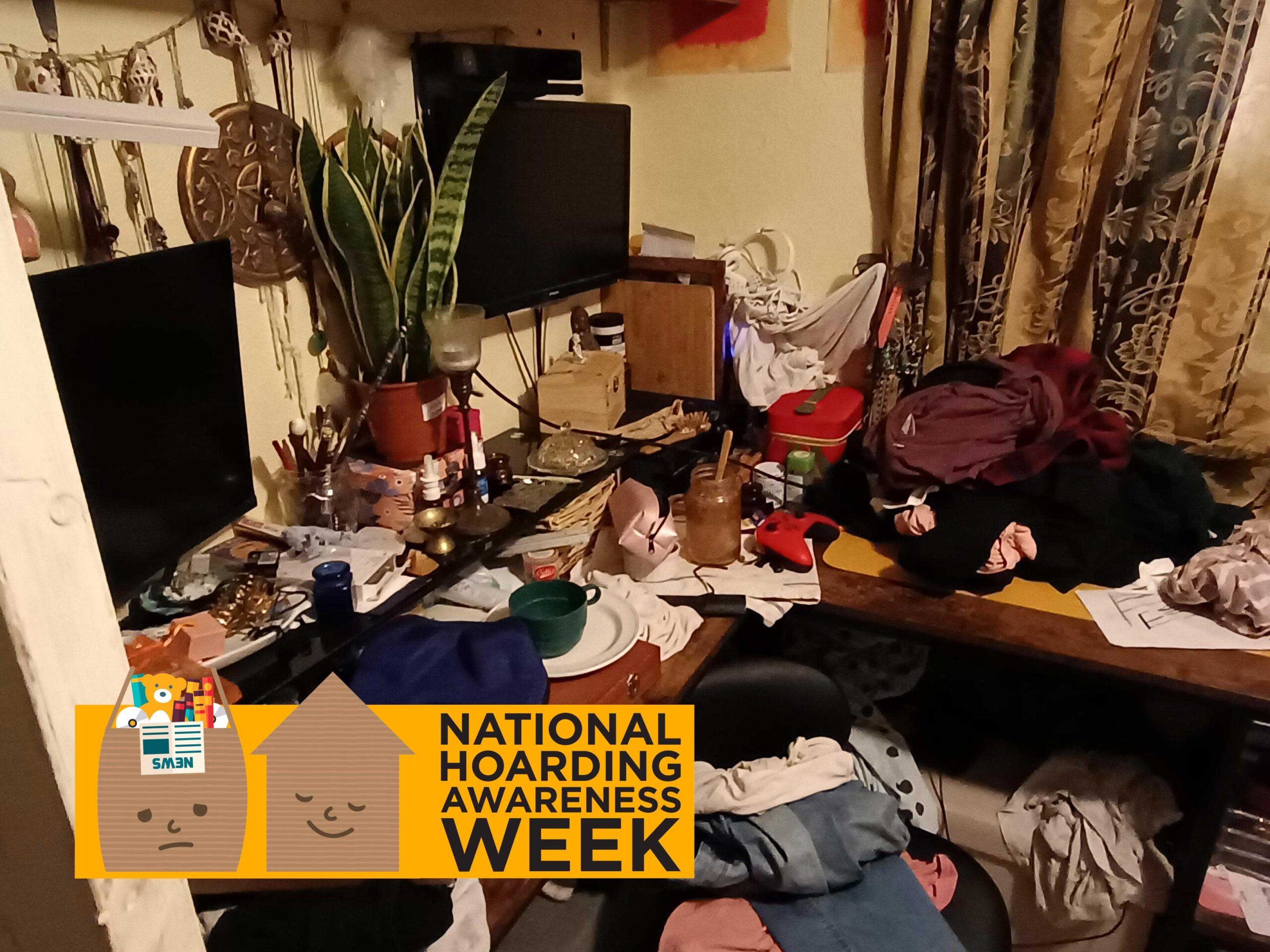 I find that talking and listening to my customers so I can really understand where they are coming from and get to the root cause of the problem works best. It breaks down the barriers that people have put up and puts them at ease. This approach has led to successful results. I'm making great progress with a customer who previously didn't consider he has a problem with hoarding and doesn't like letting people into his home. He now sees me on a weekly basis, and we are slowly decluttering his house.

Our Home Conditions Project is funded by Torfaen Council's Supporting People. We recently held a mid-term review and the feedback has been positive. We have identified around 150 Bron Afon households alone in Torfaen that need the service we provide. We already have a waiting list, and this shows the level of demand we're seeing for this kind of support.

I attend meetings with other support agencies and stakeholders to promote what we are doing, and the project has generated a lot of interest. Wherever possible, I provide people with tips and suggestions of how to approach a hoarding situation, until I can get around to supporting the individuals directly.

I value partnership working as this often achieves the most effective results. I recently discovered an organisation called Extra Hands, based in Newport.  They operate their business on the same principles that I work to and have a really caring approach to decluttering properties. I have introduced them to several of my customers, who are ready for to declutter their homes but for various reasons, are unable to do it for themselves. One customer just had full decluttering work done over two days last week (11th and 12th May) and I'm really looking forward to seeing the result. Another customer has been using Extra Hands' service for a few weeks and it has made an amazing difference to their home. The customer has nothing but praise for the Extra Hands team, the work they do and the support they provide.

It has been an exciting and challenging few months trying to grow and develop the project and I'm loving it. It is particularly rewarding when the families that I am working with give me positive feedback. I have recently started working with a customer and a Support Worker from Platform Wellbeing. The customer sent me the following text message:

"Thank you so much. You don't realise how much I appreciate everything that you're doing for us and how much of a wonderful person you are.  We are very lucky to have you and Sarah in our lives."

This is what motivates me, why I'm here and is what makes my job worthwhile."