Bron Afon today handed over the keys to a brand new state of the art wellbeing centre in Cwmbran.
The multi-purpose centre in Thornhill will offer luxury short-stay enablement and respite accommodation, state-of-the-art communal facilities and a small number of flats for local tenants.
We have built Ty Glas y Dorlan in partnership with Blaenavon-based building company P&P and we officially handed over the keys to Torfaen Council on Friday 17th September.
It means final preparations can start ahead of the £3.7m centre's official opening in November.
Alan Brunt, CEO of Bron Afon, said:
"I think it's a really attractive building, and the staff who work here will help create life-changing experiences and improve wellbeing for the people who come here.

"This project is the first of its kind in Torfaen to provide services which will deliver care and social inclusion in our community. Bron Afon is proud to be a partner in this innovative approach."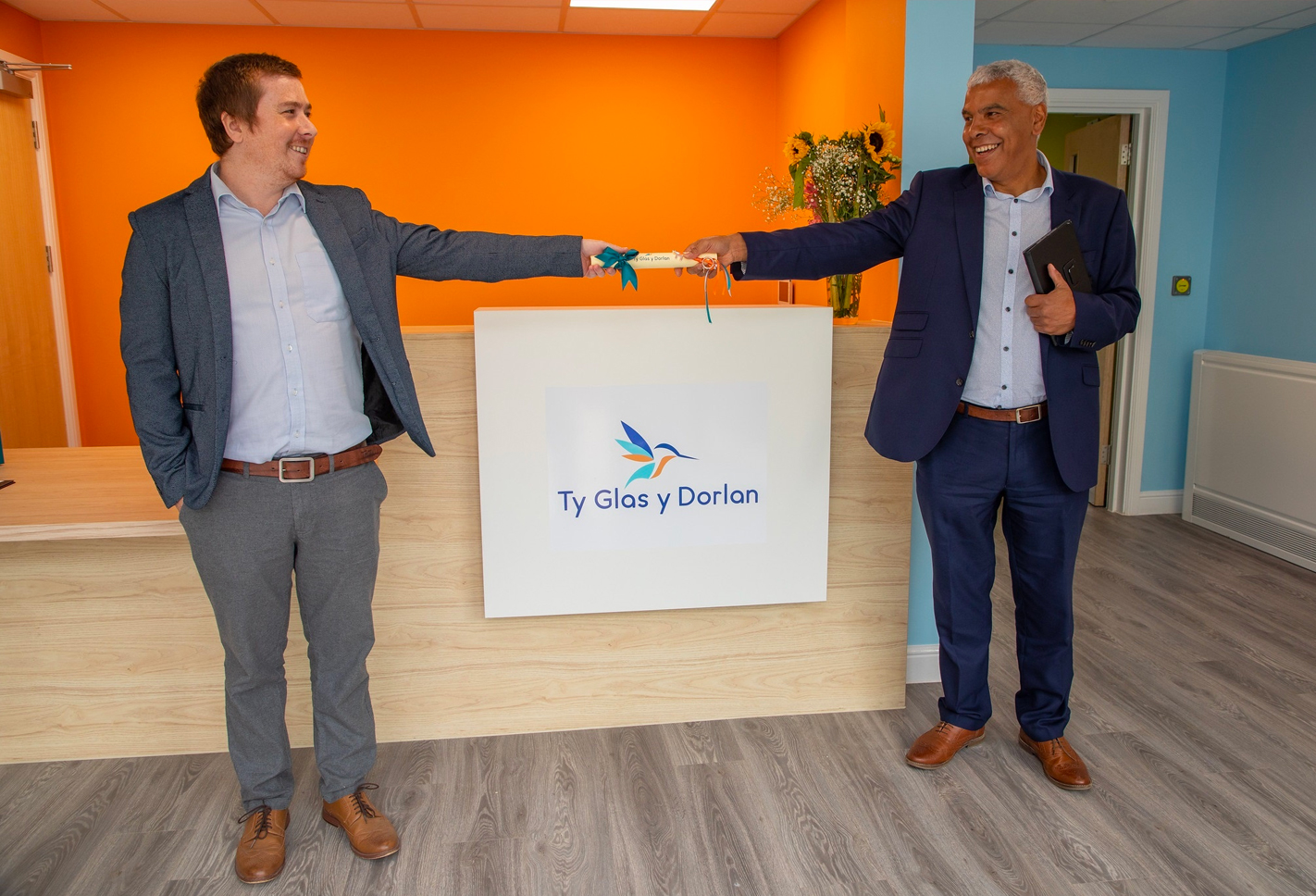 P&P Builders Development Manager Tim Crooks added: "We are pleased to be working with Bron Afon and Torfaen Council to deliver this building which has transformed this space into an innovative facility for the benefit of the community."
The new centre, built on the site of the former Kingfisher pub in Thornhill, has been partly funded by Welsh Government and is based on an innovative model that puts the needs of the individual at the centre of its design.
It includes six flats for long-term residents managed by Bron Afon Housing and 12 self-contained flats for respite care or short breaks for carers.
Each flat has been designed to look and feel like a hotel room and includes the latest in assistive technology and 24/7 on-site support.
Clients will also have access to the communal facilities and an entertainments coordinator.
Members of the public will have access to the centre's facilities, including opportunities to trial assistive technology, book rooms and attend events.
It is hoped Ty Glas y Dorlan will open in November.
Torfaen Council's Executive Member for Adult Services and Housing, Councillor David Daniels, said: "Today's event marks the culmination of months of hard work by Torfaen Social Care and Housing teams and our partners P&P, Bron Afon Housing.
"We're looking forward to welcoming residents and members of the public later in the year, and to working with Aneurin Bevan University Health Board to provide a world-class enablement and respite service."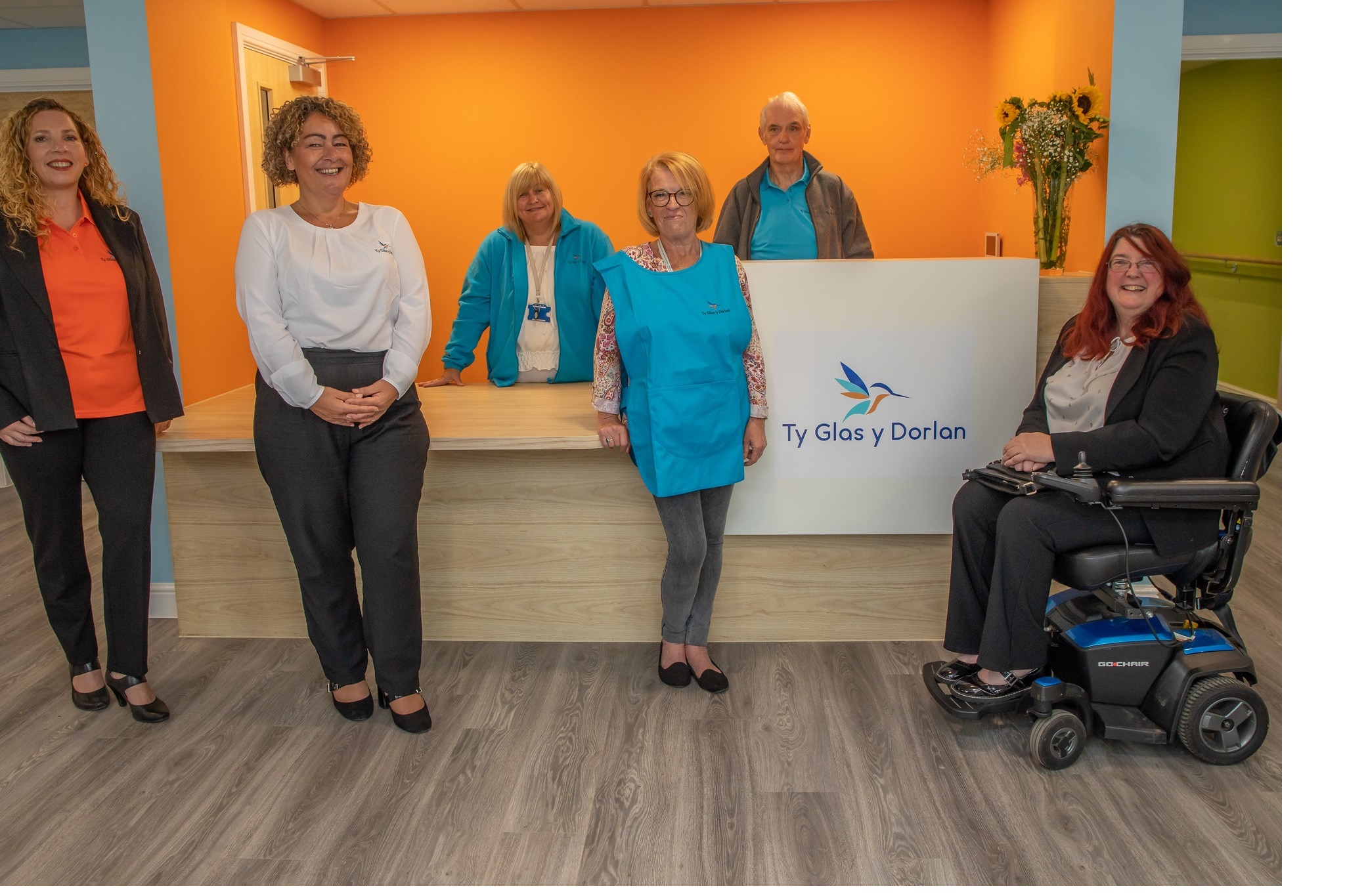 To find out more about how to apply for a long-term tenancy or any job vacancies, visit Torfaen Council's website.